A new plant species from Southwest China was announced on Wednesday: Three Gorges swallow-wort (Vincetoxicum pingtaoanum Cai F. Zhang, G.W. Hu & Q.F. Wang).
In April 2022, researchers from Chongqing Natural History Museum discovered an unknown plant with small yellow flowers in a nature reserve in southwest China's Chongqing Municipality. They sent photos and the plant's specimen to Wuhan Botanical Garden under the Chinese Academy of Sciences for identification.
After five months of study, the plant was confirmed as a new species belonging to the genus of Vincetoxicum Wolf in the Apocynaceae family, unique in its habitats and leaf characteristics.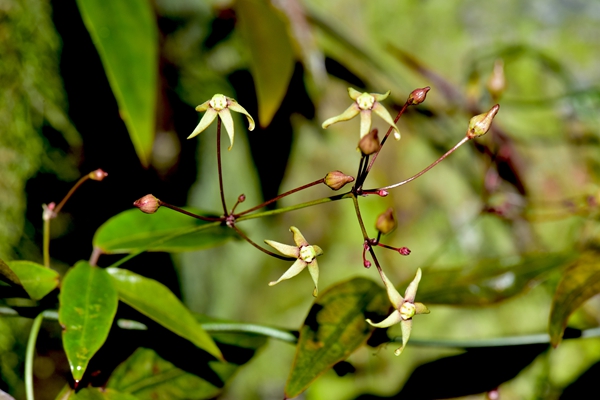 Three Gorges swallow-wort
The plant was first discovered in 1964, but before the newest confirmation had been mistaken for another plant within the same plant family.
From 2019 to 2022, at least five natural habitats of the plant have been discovered in Chongqing.
Researchers studied the population of the species and rated it as "vulnerable."
The new discovery was published in the journal Phytotaxa.
So far, about 90 species of Vincetoxicum Wolf have been discovered in China (From CGTN).