During the botanical expedition in the mountains in Tongshan County of South Hubei, China, researchers from Wuhan Botanical Garden discovered an interesting Primula species on shady damp rock crevices, which proved to be new to botanical science.
Researchers named it Primula hubeiensis X. W. Li. The paper has been published in the journal Novon. Morphologically similar to Primula filchnerae R. Knuth, P. hubeiensis has more pinnae (6–9 VS. 3–4 pairs) on leaves and smaller capsules (3–4mm diam. VS. 1–1.6cm diam.), calyx tube parted ca. to 3/4 of its length (VS. partedca. To 2/5 of its length).
The genus Primula is a big genus with about 300 species in China. With P. hubeiensis included, there are five pinnate-leaved species of Primula in China.
P. hubeiensis is of great significance for the systematics studies of the genus Primula. And the species flowers from January to June, indicating it has horticultural potential. At the present time, it is listed as one of the protected species in Hubei, China.
This work was supported by the National Natural Science Foundation of China and a grant for the Jiugongshan Floristic Survey.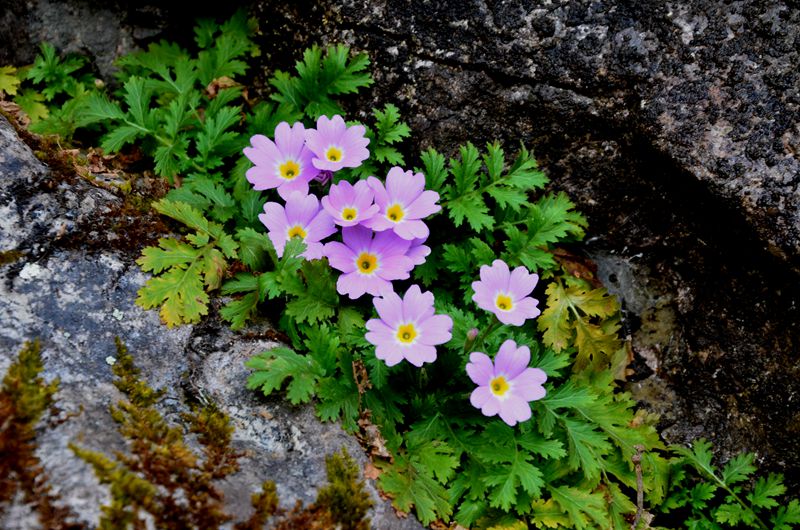 Habitat of P.hubeiensis (Image by WBG)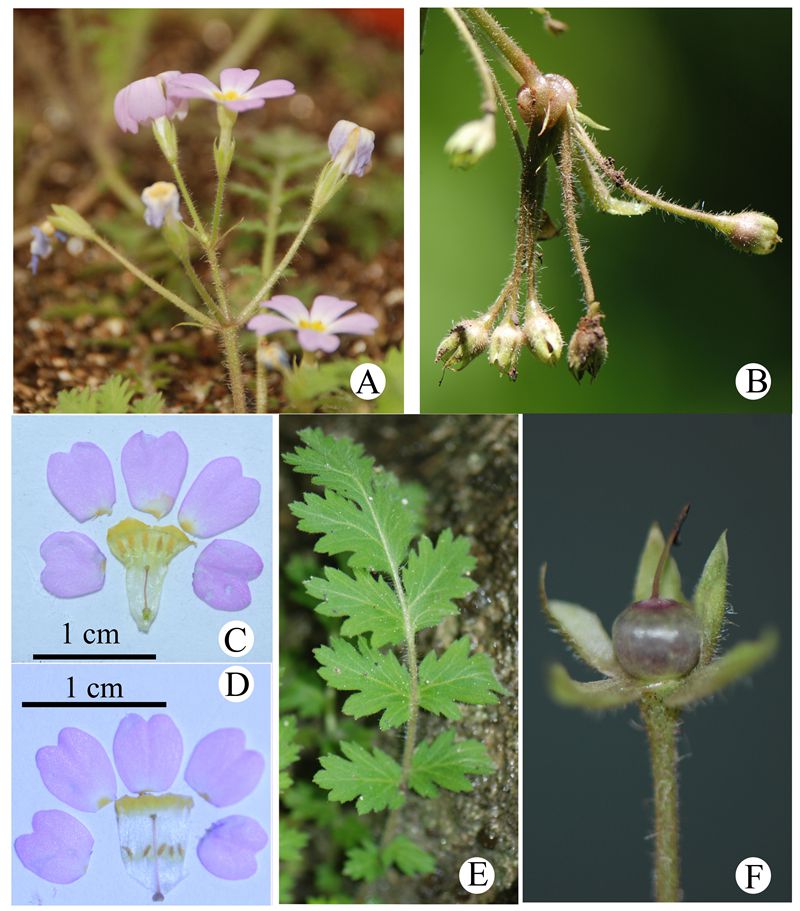 P.hubeiensis. A. Inflorescence. B. Infrutescence. C. Thrum flower. D. Pin flower. E. leaf. F. Fruit (Image by WBG)