Rhizome is the storage underground stem of lotus (Nelumbo nucifera), which is enlarged before winter season and could be used for asexual propagation. Meanwhile it is a nutritional vegetable with abundant starch, proteins, and vitamins. The enlargement of rhizome could ensure lotus survival from the cold winter, and also determines the yield of rhizome in agriculture produciton.
Under the guidance of Prof.YANG Pingfang, CAO Dingding, a doctoral candidate from Wuhan Botanical Garden, conducted systematic morphological and proteomic analyses on the process of lotus rhizome enlargement from the stolon, middle to the enlarged stages.
Results shows that lotus enlargement is mainly caused by the fast occuring cell division and growth, during which the photoperiod and phytohormone play important regulatory roles through secondary messenger Ca2+ . The cell division mainly happens at the early stage of rhizome development, whereas, cell growth contributes at the rhizome stage, during which starch biosynthesis and accumulation are also initiated. Based on this, a working model is proposed to help understand the mechanism of lotus enlargement.
This research provides new insights into understanding the mechanism of lotus rhizome enlargement. Meanwhile, some candidate genes might be useful for further studies on this process, as well as breeding of rhizome lotus.
This work was published on SCI journal BMC Genomics entitled "Proteomic analysis showing the signaling pathways involved in the rhizome enlargement process in Nelumbo nucifera".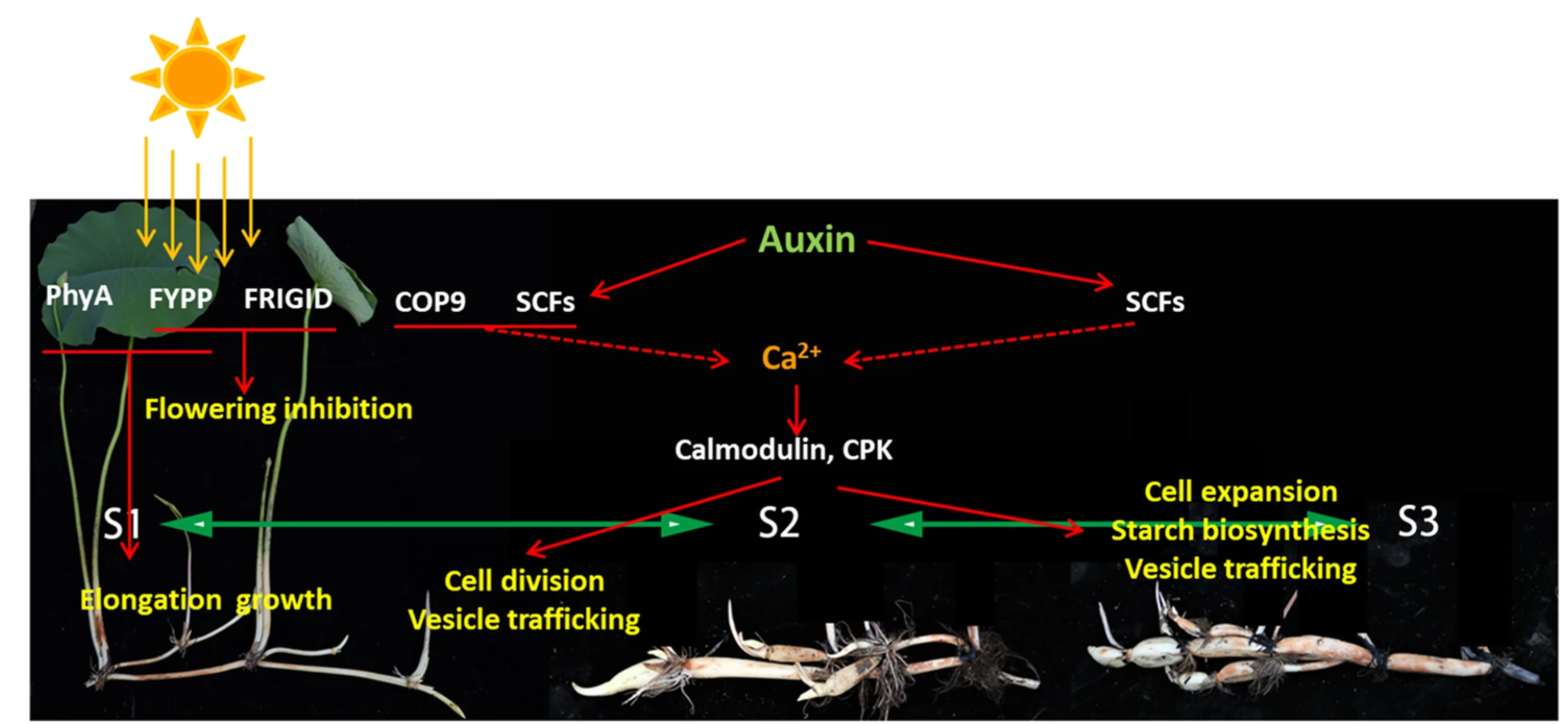 Working model for the initiation of rhizome enlargement in lotus(Image by CAO Dingding)